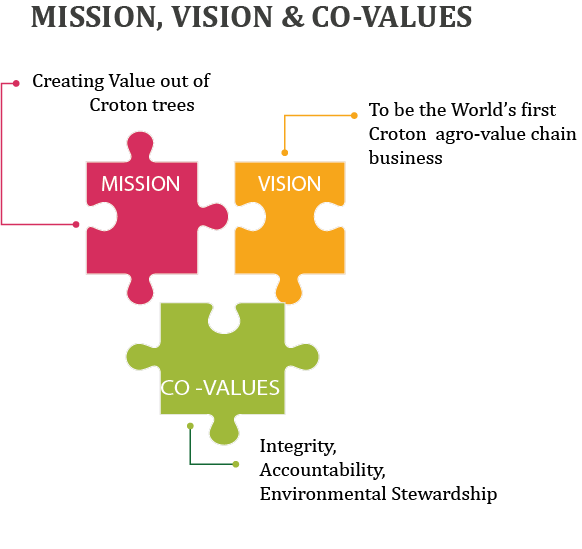 EcoFix(K)'s business model incorporates a holistic approach that has many benefits in the agricultural value-chain through an income motivated environmental conservation concept. The company sources croton nuts from local communities through a proprietary collection network. The Croton nut collectors : over 6000 individuals, form the base of the pyramid – 85% of whom are women and unemployed youths who earn additional income from collecting quality croton nuts.
Croton Megalocarpus trees being the source of our raw material, EcoFix(K) encourages the conservation of the existing croton trees and implementation of Agroforestry practices. Therefore as an environmental steward we are greatly contributing towards the reduction of carbon emmisions and Kenya's target of 10% forest cover by 2022.
In 2015, EcoFix(K) moved from proof-of-concept into a growth stage. This has included scaling up croton nut production as well as establishing farmer development programs to further strengthen EcoFix(K)'s commitment to poverty alleviation and environmental sustainably in our local rural communities that make up our supply chain.